Do not waste your time, Discover a new you!
Plastic Surgery
in TURKEY
---
15+ years experienced professional medical service
JCI accredited high-level hospitals
All inclusive package with affordable price
Plastic Surgery in Turkey
As TravelMEDI, we perform plastic surgeries in full-fledged hospitals with the best surgeons in Turkey. For those who are not happy with the size or shape of their breasts and would like to have an aesthetically better appearance, we offer breast surgeries such as Breast Augmentation (which is commonly reffered as Boob Job) Breast Lift (also known as Mastopexy), Breast Reduction and Gynecomastia Surgery.
Also, for those who have difficulties in breathing due to an accident or want a better shaped nose, we perform Rhinoplasty surgery (also known as Nose Job). Beside these operations, we also perform Facelift and Eyelid Surgery (also known as Blepharoplasty) for those who would like to have a younger look without all the wrinkles and sagging. Not only the face and breasts, we also offer Tummy Tuck (Abdominoplasty) and Vaser Liposuction in order to get rid of excess body fat and Brazilian Butt Lift (BBL) surgery to have sexier and rounder buttocks.
One of the distinguishing features of TravelMEDI is that we are able to perform combined plastic surgeries thanks to our experienced team formed of the best surgeons in Turkey. In this way patients can have more than one problem fixed and more importantly have a great price advantage. For example it is possible to perform Nose Surgery and Breast Augmentation together, or hair transplant as well.
Turkey has become one of the most preferred countries thanks to highly experienced surgeons and well-equipped hospitals. Each year, hundreds of thousands international patients come to Turkey to undergo plastic surgeries. Besides, it is a great idea to have your dream body with a plastic surgery and also to have the chance of visiting beautiful touristic locations of Turkey such as Capadoccia, Bodrum, Antalya.
Most Popular Plastic Surgery Cost in Turkey
Plastic Surgery Cost in Turkey
Cost of plastic surgery in Turkey varies according to the technique of the operation, the experience of the doctor and the capacity of the hospital. We realize that some people from America, Canada, UK and Europe who want to have plastic surgery in Turkey ignore important criteria such as the experience and expertise of the doctor and hospital equipment in order to gain a price advantage. Of course, "expensive surgery" does not always mean "high quality operation", but the most important point you should pay attention to is that you should not do your research only "price-oriented".
Plastic surgery prices in Turkey are at least 60% more affordable than UK, USA, Canada and most European countries (such as Italy, Spain, Ireland, Netherlands, Denmark, Belgium, Germany, Sweden, Finland). Despite this, even if there is a doctor with the same experience and a hospital with the same quality level, the techniques used in the surgery, the quality of the materials used, the medicine to be used during or post operation, even the equipment such as bandages, pillows affect the package price.
In the list given below, you can see the most popular plastic surgery (such as hair transplant, rhinoplasty, breast enlargement with implant, breast lifting, liposuction, abdominoplasty, facelift, BBL, blepharoplasty) operations and average price ranges in Turkey.
| Treatment | Average Cost in Turkey | Average Cost in US America ($) | Average Cost in UK ($) | Average Cost in Europe ($) |
| --- | --- | --- | --- | --- |
| Hair Transplant | $1250 - $4000 | $6000 - $10000 | $5000 - $12000 | $5500 - $8500 |
| Rhinoplasty (Nose Job) | $1800 - $6500 | $4600 - $15000 | $4900 - $12000 | $5200 - $9600 |
| Breast Augmentation | $2800 - $4200 | $8500 - $14500 | $7500 - $10500 | $6500 - $9600 |
| Liposuction | $1000 - $5000 | $2200 - $20000 | $2400 - $18000 | $2750 - $8500 |
| Abdominoplasty (Tummy Tuck) | $2250 - $4000 | $6000 - $20000 | $7000 - $18000 | $6500 - $18500 |
| Facelift | $2200 - $5400 | $10000 - $16000 | $15000 - $20000 | $12000 - $17000 |
| Brazilian Butt Lift (BBL) | $2750 - $6000 | $8500 - $14500 | $7000 - $18000 | $8500 - $12500 |
| Eyelid Surgery (Blepharoplasty) | $1800 - $6500 | $4600 - $15000 | $4900 - $12000 | $5200 - $9600 |
| Gynecomastia | $1950 - $2900 | $4250 - $9500 | $5200 - $8500 | $6000 - $9000 |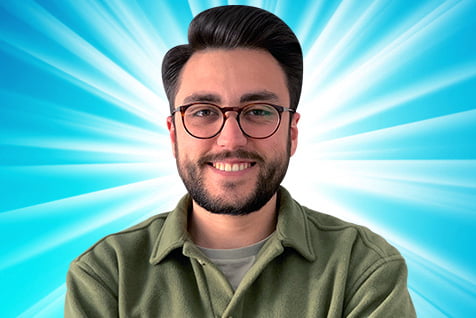 Patient Coordinator
Berat
Ask Now!
One of our patient coordinators will sincerely answer any questions you want to ask about Plastic Surgery in Turkey. Plastic Surgery in Turkey details, cost, reviews from other patients who performed Plastic Surgery in Turkey surgery in Turkey before and results. Do not hesitate to ask all you want to know about Plastic Surgery in Turkey surgery.
Plastic Surgery in Turkey Before-After Results
Some of those who has preferred TravelMEDI to have a new beginning to their life by having a Plastic Surgery in Turkey procedure in Istanbul, Turkey.
Testimony from Verified Patients
Plastic Surgery in Turkey Reviews
Reviews of our patients who prefer TravelMEDI for Plastic Surgery in Turkey operation around the world and their Plastic Surgery in Turkey experience.
Rhinoplasty
Coming from Canada to Turkey was no easy decision, but Beret was always there to answer all my questions before hand, and be there during the entire process. I couldn't be happier with my nose and breast reductions. Dr. Ezra listened to my needs and wants and made sure I got the results I desired. If you're thinking of going to Turkey for any cosmetic procedure, then I highly recommend Dr. Ezra and her team!
Breast Reduction
I wanted to get a breast reduction since I was 14 I think, I am 26 now and I finally did it! Since the beginning of my journey with TravelMedi I loved everything about them, their professionalism and kindness were remarkable! They were so helpful and made me feel at ease and comfortable with the whole procedure at all times! Dr Esra Bilgen did an amazing job, I am so happy with the results, I still can't bilieve it! :) Also, Berat Erten was a gem! He was so helpful and really took his time explaining every single aspect of the trip as well as the procedure, making our trip to Istanbul and back to London feel like a breeze! I will 100% come back soon for rhinoplasty as well and I want to go with them as they were really wonderful! I genuinely can't recommend them enough! :)
Don't waste your time, discover a new you!
Request Now!