Brow Lift General Overview
---
Duration of Intervention
2-3 Hours
Definite Result
6-12 Months
Return to Social Life
2 Days
Sports Activity Recovery
3-4 Weeks
Average Pain After 3 Days
0-1 *
*Pain rating scale: from 0 = absence to 5 maximum pain
Brow Lift
The skin begins to lose its elasticity through time. Wrinkles and sagging may occur in different parts of the body, especially the face. The first signs of aging are usually found in the eyebrow and forehead area. This sagging may accumulate over the eyes as time goes on and reach the level that even makes the patient's vision limited. The sagging of the eyebrows, which affect the facial expression, can also cause a tired, nervous or tense appearance. In such cases, eyebrow lift can be performed.
What techniques are there for brow lift?
Eyebrow lifting can be performed either by surgical or non-surgical methods. Both procedures have their advantages and disadvantages. Surgical methods include, conventional eyebrow lift and endoscopic eyebrow lift; non-surgical methods include thread lifts, botox and HIFU.
How is botox brow lift performed?
First step of botox eyebrow lifting application is designing an eyebrow shape suitable for the patient's face. The eyebrow is pulled up to the position that should be on the face, making it more in harmony with the face. Botox eyebrow lift operation is planned and applied by dermatologists or plastic surgeons by making golden ratio calculations.
What is non-surgical HIFU brow lift?
HIFU (High-Intensity Focused Ultrasound) is the name of a system that provides skin tightening and renewal. Most laser or radiofrequency systems has effects only on the skin, not on deep tissues or facial structures under the skin as its effects are on the skin and can reach only 1-2 mm depth. Thanks to the HIFU technology, it is possible to reach up to 4.5 mm depth in the skin without creating any scar on the skin. Non-surgical eyebrow lift procedure takes nearly 10 minutes. Even though the effects of eyebrow lifting can be seen immediately after the procedure, generally it reaches the desired effect in 3 months.
What is endoscopic brow lift? How is it performed?
There are many methods of eyebrow lifting surgeries but recently the most common technique is the one that is performed with the help of small cameras called endoscopes, without leaving any incisions or scars. It can be easily performed under general or sedation-supported local anesthesia. In endoscopic eyebrow lifting operations, it is possible to create small holes in the inner parts of the scalp from several points without causing any bleeding and leaving any scar. Thanks to this method, scar tissue is avoided and healing period is much shorter with less swelling. After the operation, painkillers will be enough for dealing with pain as no unpleasant pain occurs. Stitches are removed after an average of 10 days. Since the scar of the operation will remain in the scalp, it will not be visible blended though the hair.
What is eyebrow thread lift and how is it performed?
Eyebrow thread lift is a simple method that can be applied with local anesthesia. It consists of inserting a tiny dissolvable thread into the face and pulling up the skin. The disadvantage of this method is that the desired effect is not. The eyebrows go back to their previous places after a while. Although specially developed threads are used to overcome this problem, eyebrows can go down between 6 months and 2 years depending on the frequency of using the facial expressions which means it has to be repeated after some time.
How is the healing process after brow lift procedure?
After eyebrow removal, tape and dressing are applied around your eyebrows. During this period, you can apply cold compresses on your forehead and help the edema to reduce easier. During the postoperative period, swelling may occur on your forehead which is quite normal. However, bruising is not very common. It is recommended to contact your doctor in such case. On the third day after the operation, it is possible to wash the hair carefully and gently. Stitches are removed on the seventh day after the surgery. Patients usually feel mostly healed at the end of the first week when the slight swelling on their forehead disappears. You may experience difficulty in moving your eyebrows and forehead and numbness in your forehead temporarily but please keep in mind that all these are expected in the normal recuperation process.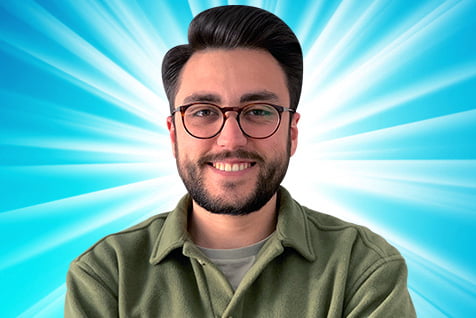 Patient Coordinator
Berat
Ask Now!
One of our patient coordinators will sincerely answer any questions you want to ask about Brow Lift. Brow Lift details, cost, reviews from other patients who performed Brow Lift surgery in Turkey before and results. Do not hesitate to ask all you want to know about Brow Lift surgery.
Brow Lift Cost
Cost of Brow Lift operation depending on various factors. Such as the eyelid operation types (non-surgical eyelid -HIFU, botox or Thread- or endoscopic brow lift surgery), the experience of the doctor who will perform the Brow Lift operation, and the hospital equipment. In the table below, you can see the comparison of the price of Brow Lift operation between Turkey and other countries (USA, Canada, UK, Italy, Spain, Poland, Mexico).
| Country | Cost of Brow Lift |
| --- | --- |
| Turkey | $1200 - $4000 |
| United States of America | $6000 - $9000 |
| United Kingdom | $4500 - $7200 |
| Czech Republic | $2500 - $4500 |
| Poland | $3500 - $5000 |
| Mexico | $2500 - $5500 |
| Italy | $3500 - $5500 |
As can be seen price comparison table Brow Lift operation cost in Turkey starting from $1200 and it's 60% more economical comparing with the prices in USA, United Kingdom and Europe. The cost of plastic surgery in Turkey is lower than in the UK, USA and Europe, but the low operating costs does not mean that the quality of medical service is low quality. For this reason Brow Lift one of most popular surgery in Turkey and nearly 10.000 Brow Lift surgeries are performed in a year.
The main reasons why patients choose Turkey to have Brow Lift surgery:
All Inclusive Package Price: The most important criteria that people who want to have a Brow Lift operation look for and want in terms of price is clarity. Turkey has a price advantage compared to Europe, America or UK with its quality treatment, accommodation, transfer services and all-inclusive price. As TravelMEDI, we would like to remind you that within the Brow Lift treatment, treatment costs (such as surgeon fee, medication fee, equipment fees, hospital fee, test fee), accommodation fee, transfer fees between the hospital and the hotel or the airport and the hotel are included in the operation price.
High Level Healthcare System: Turkey was one of the rare countries that did not experience a crisis in the health system even during the pandemic period, because it has large-scale and systematic health institutions (hospitals, number of experienced doctors, private clinics, well-equipped nurses and assistants). As TravelMEDI, we offer our patients the maximum health service at the most affordable prices in cooperation with experienced specialist doctors and highly equipped hospitals.
Testimony from Verified Patients
Brow Lift Reviews
Reviews of our patients who prefer TravelMEDI for Brow Lift operation around the world and their Brow Lift experience.
"My experience with TravelMEDI was amazing!!! Berat, the assistant, was so helpful and answered all my questions. And everyone was so nice and helpful. I really love them, I would do it 100 times over."
"All the nurses and staff made me feel comfortable. Everyone was extremely helpful. They knew exactly what they were doing and did it in a timely manner. and they make the process seamless. I can't describe it better than that. They were all awesome."
"From start to finish excellent, Berat was first class and always on hand if I needed and doctor did an incredible job. She is without doubt highly skilled but also had a great energy about her, I couldn't recommend them enough."
Most Popular and Frequently Asked
Brow Lift Questions
Since the most commonly applied endoscopic method is performed through the hair, the patient is not left with any visible scar.
No, the wrinkles do not disappear but their depth may change depending on the facial structure.
Depending on the loosening of the eyelids, it may be necessary to repeat the eyebrow lifting after 1 or more long intervals.
In the patient's eyelids are not severely droopy, it can help it to go up just a little. However if the eyelids are too droopy, it may be necessary to remove excess eyelid skin by blepharoplasty method.