DHI Hair Transplant General Overview
---
Duration of Intervention
8-12 Hours
Definite Result
12-18 Months
Return to Social Life
2 Days
Sports Activity Recovery
4 Weeks
Average Pain After 3 Days
0-1 *
*Pain rating scale: from 0 = absence to 5 maximum pain
DHI Hair Transplant (Direct Hair Implant)
DHI method can be seen with different names such as Implanter Pen or CHOI hair transplant. It was first developed in Korea National University. As it can also be understood from its name, direct hair implantation consists of implanting the extracted grafts directly into the recipient area without pre-made incisions (canals). Even though some clinics show it as a different technique from FUE, it is not. Because FUE is an extraction method and it is also used in a DHI hair transplantation to extract the grafts. It only changes the way of implantation by using implanter/CHOI pens.
How is DHI performed?
Hair follicles are extracted with FUE method and then each graft is placed into the implanter/choi pen in order to be implanted in the recipient area.
The biggest advantage of DHI technique is that there is no need of two separate stages such as incisions (canals) and implantation. The grafts are being implanted directly to the recipient area thanks to the sharp tip of implanter pen.
Implanter pens have diameters of 0,6-1,0mm. Their tips are sharp and cylinder shaped. The specialist that performs the implantation basically inserts the tip of the pen into the scalp and then presses on the back of the pen to push the graft into the skin.
Who are suitable for a DHI procedure?
Not everybody can be considered as suitable for DHI technique. For example if you have really curly or afro hair, it would not be the best choice for you as curly hair follicles are very hard to place into the implanter pens.
One should keep in mind that recently DHI has become a marketing strategy to quote higher prices to the patients. There is not a really large gap between DHI and percutaneous, therefore patient should really consider if he/she is suitable for DHI.
DHI method can be the most effective in such cases;
Those who do not have very large recipient area
Those that want increase of density
Need of around 2500 grafts.
Implantation in between existing hair such as women hair transplant
Let your doctor decide whether DHI is the best option for you or not. In other cases, there is not a big difference between.
What advantages does DHI method have?
Thanks to the implanter pen, there is a low chance of damaging the existing hair while implanting in between them – as there is not any need of making incisions.
As the implantation and incisions are made at the same time, grafts are kept away from the body for shorter amount of time.
With implanter pen it is easier to give a direction and angle to the implanted grafts.
Minimum damage is made to the skin whilst implantation.
What disadvantages does DHI method have?
DHI procedure takes long
It is difficult to implant high amounts of grafts. Normally 2500-3000 grafts can be implanted.
Implanter pens should be disposable, therefore it increases the cost of the procedure
There is not a big difference of success between a Sapphire FUE and a DHI hair transplant, if both done correctly by an expert team.
What should I consider to choose a clinic?
The first thing to do is to find out if the clinic that you consult has a proper medical doctor or not. In order to avoid all the risks of complications, it should be performed in a well equipped clinic under supervision of doctor with an expert team.
In our clinic, all of the hair transplant procedures are carried out under supervision of our Dermatologist Dr. Oyku Celen in her own clinic who is also the co-founder of our company. She personally realizes the consultation and makes the planning of the procedure with the patient. While her expert team performs the surgery, she is present in the operation theatre and supervises each and every step to provide the best result possible.
Hair transplant is a surgical procedure. For this reason one should know that:
Hair transplantation should be carried out under supervision of a plastic surgeon or dermatologist.
There is not such specialty as "Hair Transplant Specialists" in Turkey, neither in any other country. Many clinics claim they have these "specialists" who are not even doctors in reality. These personel are either nurses, or people that do not have any medical background. For this reason, you should know the doctor well. Even if it is a procedure that only requires local anesthesia, only a doctor can know how to handle such possible complications. On the other hand, the ambient and equipment is also very important. It should be performed in a well equipped and sterilized operation rooms.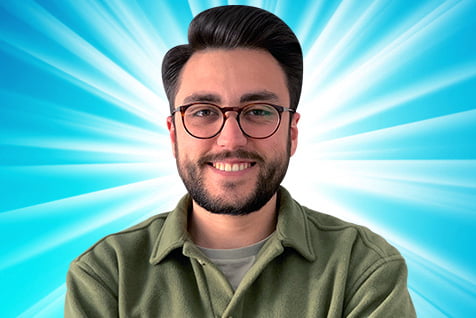 Patient Coordinator
Berat
Ask Now!
One of our patient coordinators will sincerely answer any questions you want to ask about DHI Hair Transplant. DHI Hair Transplant details, cost, reviews from other patients who performed DHI Hair Transplant surgery in Turkey before and results. Do not hesitate to ask all you want to know about DHI Hair Transplant surgery.
DHI Hair Transplant Cost
Cost of DHI Hair Transplant operation depending on various factors. Such as the hair transplant techniques (FUE, DHI), the experience of the doctor who will perform the DHI Hair Transplant operation, and the hospital equipment. In the table below, you can see the comparison of the price of DHI Hair Transplant operation between Turkey and other countries (USA, Canada, UK, Italy, Spain, Poland, Mexico).
| Country | Cost of DHI Hair Transplant |
| --- | --- |
| Turkey | $2000 - $6000 |
| United States of America | $8000 - $12000 |
| United Kingdom | $7000 - $14000 |
| Czech Republic | $5500 - $8500 |
| Poland | $6500 - $9000 |
| Mexico | $5000 - $7500 |
| Italy | $7500 - $10000 |
As can be seen price comparison table DHI Hair Transplant operation cost in Turkey starting from $2000 and it's 60% more economical comparing with the prices in USA, United Kingdom and Europe. The cost of hair transplantation in Turkey is lower than in the UK, USA and Europe, but the low operating costs does not mean that the quality of medical service is low quality. For this reason DHI Hair Transplant one of most popular surgery in Turkey and nearly 40.000 DHI Hair Transplant surgeries are performed in a year.
The main reasons why patients choose Turkey to have DHI Hair Transplant surgery:
All Inclusive Package Price: The most important criteria that people who want to have a DHI Hair Transplant operation look for and want in terms of price is clarity. Turkey has a price advantage compared to Europe, America or UK with its quality treatment, accommodation, transfer services and all-inclusive price. As TravelMEDI, we would like to remind you that within the DHI Hair Transplant treatment, treatment costs (such as surgeon fee, medication fee, equipment fees, hospital fee, test fee), accommodation fee, transfer fees between the hospital and the hotel or the airport and the hotel are included in the operation price.
High Level Healthcare System: Turkey was one of the rare countries that did not experience a crisis in the health system even during the pandemic period, because it has large-scale and systematic health institutions (hospitals, number of experienced doctors, private clinics, well-equipped nurses and assistants). As TravelMEDI, we offer our patients the maximum health service at the most affordable prices in cooperation with experienced specialist doctors and highly equipped hospitals.
DHI Hair Transplant Before-After Results
Some of those who has preferred TravelMEDI to have a new beginning to their life by having a DHI Hair Transplant procedure in Istanbul, Turkey.
Testimony from Verified Patients
DHI Hair Transplant Reviews
Reviews of our patients who prefer TravelMEDI for DHI Hair Transplant operation around the world and their DHI Hair Transplant experience.
Most Popular and Frequently Asked
DHI Hair Transplant Questions
It is very normal to have slight loss or lack of density in both recipient and donor area due to the trauma made. This is a side effect of hair transplant and it heals in a few months. This process is called "Telogen Effluvia", during which your native hair becomes thinner. It should not worry you, as it is a natural process and heals through time.
1 week before your procedure, you should stop taking any herbal supplements such as gingko biloba, ginseng, fish oil, saw palmetto, vitamin E or any other blood thinners that may increase bleeding directly or indirectly. Other than these, if you take any medication regularly, please consult your doctor. Please do not consume alcohol from 3 days before the procedure. On the day of your procedure, we recommend you to wash your hair, have a good breakfast and stay hydrated.
Nowadays thanks to well developed FUE technique, it is possible to transplant thousands of grafts and have natural results with high density. The most determinative points in this subject are doctor's experience, and the capacity of your donor area.
It is essential to plan the treatment well. We receive the photos and medical history information from you, and our doctor prepares the treatment plan. Many hair transplant clinics are "sales oriented", therefore they usually claim that it is possible to provide a coverage for a very large recipient area. In this case, we can easily say that hair transplant should have an individual plan. There are very important points in planning such as:
Size of recipient area
Capacity of donor area
Quality and density of native hair
Thick, dark colored and curly hair is a better concealer and occupy more surface on your scalp than thin, light colored and straight hair. If the patient has a large recipient area it is possible to distribute the follicles through the recipient area or to implant them at high density in half of the recipient area. In both cases patient would need more than one session in order to have a decent coverage.
The amount of hair follicles to be transplanted depends on your need, and the capacity of your donor area. It is also very important to have good quality, thick and strong grafts. For example, two patients that both had 3500 grafts can have different results. If one of the patients have more multiple grafts that have 3-4 hairs and the other one has less multiple grafts, such as grafts with 1 or 2 hairs, the results will be very different. One will have 5000 hair strands and the other one 10.000-11.000.
After your procedure, your implanted hair will start to grow in the 3rd month. In the 6th month you will have approximately 50% of the result and your hair will be thickening every day. Usually patients have the full result in one year, whereas this may also take longer up to 18 months.
Hair transplant can be performed in anyone between 18-65 years old. However it is very important to consider the current hair loss of the patient. For example if a 22 year old patient wants only the frontal line, it would be a good option. But hair loss can continue up to late 30s, therefore after your hair transplant your hair can continue to fall within time. For this reason it is recommended to use supplements and additional treatments to protect the native hair.
Yes, it is possible. However, you should consider that it is very important if you have enough donor area capacity. It may not be enough for providing a coverage both in the scalp and the beard. Please consult your doctor to make sure.
If it was not done correctly, yes there will be a scarring in your donor area. Especially in patients that need high numbers of grafts, some clinics over harvest the donor area and this causes a patchy look, which can not be reversed. For this reason we always recommend you to choose a clinic with a proper medical doctor and an expert medical team.
Every face has its own characteristics. Your doctor will design the best option for you depending on your liking and your facial structure. If you have any photos prior to your hair loss, it can help as well. It is also very important to implant single hair grafts with irregularity in the frontal area in order to achieve the natural look.
You should take your medications and use your headband and other stuff as instructed in the post-op consultation. You should follow all the post-operation instructions – which are not that complicated – to have the best result possible.
Price should be the second thing to worry. We always recommend you to set your aim as finding the "most experienced" clinic rather than the "cheapest" clinic. This is a medical procedure even though it is performed under local anesthesia. It is a procedure that will change your life and will affect you in every aspect. Once you receive your medical evaluation from the clinics that you chose, you can compare them to each other to see which one is the best. If possible you can talk to people that had hair transplant in those clinics. The best clinic is not the cheapest, nor the most expensive.
In a Sapphire FUE procedure, incisions (canals) and implantation are two different phases of the surgery. In a DHI procedure, implantation and incisions are made at the same time with the implanter pens.
It would not be correct to say DHI is a better option for every patient, as there are many clinics that claim it is better for marketing purposes. For those who would like to have higher density without completely bald recipient area, it can be a good option. Click here for more information.