Do not waste your time, Discover a new you!
Laser Eye Surgery
in TURKEY
---
15+ years experienced professional medical service
JCI accredited high-level hospitals
All inclusive package with affordable price
Laser Eye Surgery in Turkey
Treatments of vision disorders such as myopia, hypermetropia and astigmatism with excimer laser have been widely known in medicine. There are numerous techniques in laser eye surgeries such as ReLEx Smile Laser, LASIK, iLASIK, FEMTOLASIK, LASEK, EPI-LASIK, PRK etc. Each one has its own advantages and disadvantages. The most important step is to decide the correct method for yourself, for that our doctors will guide you by evaluating your eyes and making the necessary calculations.
Cost of Laser Eye Surgery in Turkey
Cost of laser eye surgery in Turkey varies according to the technique of the operation, the experience of the doctor and the capacity of the hospital. We realize that some people from America, Canada, UK and Europe who want to have laser eye surgery in Turkey ignore important criteria such as the experience and expertise of the doctor and hospital equipment in order to gain a price advantage. Of course, "expensive surgery" does not always mean "high quality operation", but the most important point you should pay attention to is that you should not do your research only "price-oriented".
Laser eye surgery prices in Turkey are at least 60% more affordable than UK, USA, Canada and most European countries (such as Italy, Spain, Ireland, Netherlands, Denmark, Belgium, Germany, Sweden, Finland). Despite this, even if there is a doctor with the same experience and a hospital with the same quality level, the techniques used in the surgery, the quality of the materials used, the medicine to be used during or post operation, even the equipment such as bandages, pillows affect the package price.
In the list given below, you can see the most popular laser surgeries (such as relex smile, femto lasik, multifocal - trifocal lenses) operations and average price ranges in Turkey.
Most Popular Laser Eye Surgery Cost in Turkey
Laser Eye Surgery Cost Comparison between Turkey and US, UK, and Europe
All of cost of the laser eye surgeries you see in the table below are average cost, and as we mentioned above, there are many factors affecting the price. For example, type of lenses, laser device and there is a price difference between them. These surgical types and lenses are not up to the patient's own preference, and the technique deemed appropriate by the doctor is applied. Therefore, as TravelMEDI, we provide free consultation to our patients who apply to us, determine the most appropriate treatment and technique, and offer the most affordable healthcare service.
| Treatment | Average Cost in Turkey | Average Cost in US America ($) | Average Cost in UK ($) | Average Cost in Europe ($) |
| --- | --- | --- | --- | --- |
| ReLEx Smile | $1250 - $2750 | $3200 - $6500 | $3900 - $8800 | $3000 - $7000 |
| Femto LASIK | $400 - $800 per eye | $1000 - $4000 per eye | $1200 - $4800 per eye | $1150 - $3200 per eye |
| Multifocal Trifocal Lenses | $1250 - $2750 | $3200 - $6500 | $3900 - $8800 | $3000 - $5500 |
| Cataract Surgery | $1250 - $2750 | $3200 - $6500 | $3900 - $8800 | $3000 - $5500 |
| iLASIK | $400 - $800 per eye | $1000 - $4000 per eye | $1200 - $4800 per eye | $1100 - $3200 per eye |
| LASIK/LASEK/PRK | $400 - $800 per eye | $1000 - $4000 per eye | $1200 - $4800 per eye | $1100 - $3200 per eye |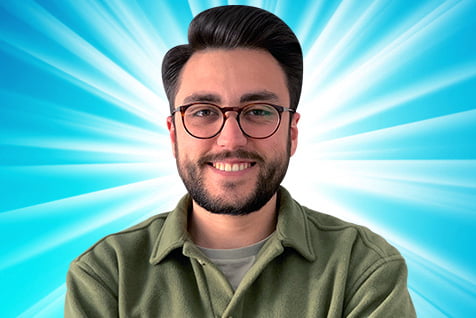 Patient Coordinator
Berat
Ask Now!
One of our patient coordinators will sincerely answer any questions you want to ask about Laser Eye Surgery in Turkey. Laser Eye Surgery in Turkey details, cost, reviews from other patients who performed Laser Eye Surgery in Turkey surgery in Turkey before and results. Do not hesitate to ask all you want to know about Laser Eye Surgery in Turkey surgery.
Testimony from Verified Patients
Laser Eye Surgery in Turkey Reviews
Reviews of our patients who prefer TravelMEDI for Laser Eye Surgery in Turkey operation around the world and their Laser Eye Surgery in Turkey experience.
Rina Meisner
I recently consulted TravelMEDI about a myopia treatment. I was really impressed with the team's expertise and knowledge. They were able to provide me with a number of options that suited my needs perfectly.
The femto lasik procedure was performed by the team with great precision and care. The results were excellent, and I now have 20/20 vision without any glasses or contacts. I would definitely recommend TravelMEDI to anyone looking for a myopia treatment that is safe, effective, and affordable.
Yamila Borga
I suffer from astigmatism and have been considering corrective eye surgery for some time. I was very impressed by the various treatments and procedures that TravelMEDI offers.
iLASIK procedure is by far the most popular option and It's a relatively simple and safe procedure that requires just a few minutes of surgery. Afterward, you can go about your day as normal without any pain or discomfort.
Agata Ó S.
I must say that I'm extremely happy with service I've received. The team is professional and courteous, and they take their time to listen to your concerns and answer all your questions.The cataract treatment I underwent was life-changing. I no longer have to worry about blurry vision or discomfort from wearing glasses. My vision has improved dramatically, and I can finally see clearly without them. I highly recommend TravelMEDI to anyone who is looking for a top-quality
Don't waste your time, discover a new you!
Request Now!