Do not waste your time, Discover a new you!
Nose Job
in TURKEY
---
15+ years experienced professional medical service
JCI accredited high-level hospitals
All inclusive package with affordable price
Nose Job in Turkey
Nose is one of the most important parts of our face and everyone would be happy to have a perfect nose that would help them gain self-confidence. Rhinoplasty has always been very popular and thanks to the recent technological developments, we are able to perform it with very high success rates. Our expert plastic and reconstructive surgeon mostly perform closed rhinoplasty technique which provides a faster healing and better post-operation appearance. However, depending on the patient's condition and problems in the nose, we also perform open rhinoplasty surgery.
Every day, more and more international patients choose Turkey for a rhinoplasty surgery. Turkey is one of the world's most preferred 2-3 in terms of rhinoplasty surgeries. Especially, the reason of preference for those who come to Istanbul for a nose job is Turkey's expert surgeons and affordable prices. There is a great price advantage here in Turkey thanks to the differences in currencies which allow us to provide a high quality service for very reasonable prices. In Turkey nearly 40.000 Rhinoplasty surgeries are performed a year and it is 60% more economical comparing with the prices in Europe.
Whole journey is easy. Only a week off can provide you with your dream nose. We are here to make you feel at home and accompany you during your trip.
Nose Job in Turkey Details
---
Duration of Intervention
2-3 Hours
Definite Result
6-12 Months
Return to Social Life
3 Days
Sports Activity Recovery
4 Weeks
Average Pain After 3 Days
0-1 *
*Pain rating scale: from 0 = absence to 5 maximum pain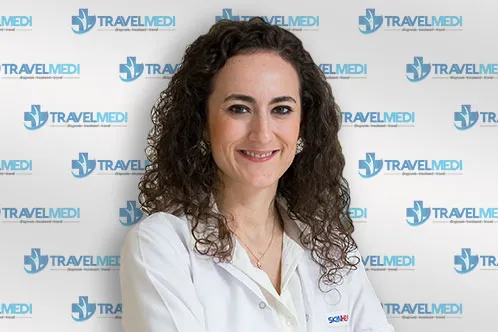 Medical Coordinator
Our Co-founder Dematologist Dr Oyku Celen is our medical coordinator and organizes the treatments specifically evaluating the patient's condition and case.
Hospital
TravelMEDI carries out all the operations in hospitals that are accredited by JCI and have international qualifications with high facilities of technological development.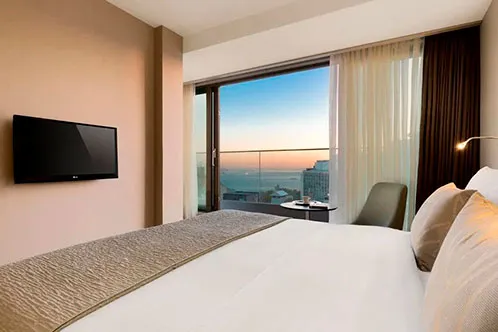 Hotel
Our hotel AC Macka by Marriott has high standards of 4* and is located in the center of city – in walking distance to Taksim, Nişantaşı and Beşiktaş districts.
Nose Job in Turkey Before-After Results
Some of those who has preferred TravelMEDI to have a new beginning to their life by having a Nose Job in Turkey procedure in Istanbul, Turkey.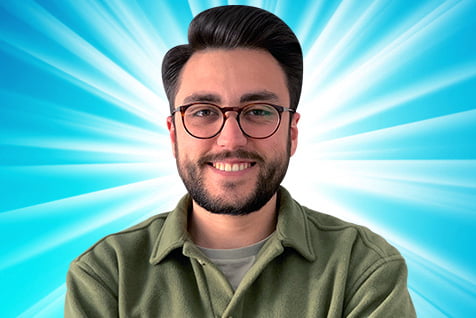 Patient Coordinator
Berat
Ask Now!
One of our patient coordinators will sincerely answer any questions you want to ask about Nose Job in Turkey. Nose Job in Turkey details, cost, reviews from other patients who performed Nose Job in Turkey surgery in Turkey before and results. Do not hesitate to ask all you want to know about Nose Job in Turkey surgery.
Nose Job in Turkey Video Testimony
Most of clinics asserts themselves that best clinic in Istanbul and they put on their websites some of reviews from non trustable websites which are trustpilot or reddit but these reviews taking placed by bots which is not human. We provide real video testimonials taken from our patients who performed Nose Job in Turkey
Some of reasons why patients are satisfied who had Nose Job in Turkey:
JCI accredited hospital equipped with high technology
Hygienic, spacious, operating rooms according to EU standards
Accommodation at luxurious hotel in center of the Istanbul
VIP services (Transfer, Accommodation, Assistance) with genial personals
You will feel truly special, almost like being at home
Testimony from Verified Patients
Nose Job in Turkey Reviews
Reviews of our patients who prefer TravelMEDI for Nose Job in Turkey operation around the world and their Nose Job in Turkey experience.
Coming from Canada to Turkey was no easy decision, but Beret was always there to answer all my questions before hand, and be there during the entire process. I couldn't be happier with my nose and breast reductions. Dr. Ezra listened to my needs and wants and made sure I got the results I desired. If you're thinking of going to Turkey for any cosmetic procedure, then I highly recommend Dr. Ezra and her team!
I had a rhinoplasty and a septoplasty done. My nose looks as planned, and everything regarding the surgery and, e.g., transportation in Turkey went well. My questions were also answered quickly via WhatsApp. :) So far, the healing has been quick and there have been no complications to worry about. Thank you, TravelMEDI!
I'll be honest, I was very nervous about traveling to Turkey alone for surgery, but Berat and his team ensured I was comfortable every step of the way. He communicated with me before travel and after surgery just to check in and see how I was doing and if I needed anything. Dr. Ezra is phenomenal and really listened to my requests and so far my nose looks just like the mock-up she created for me. I would recommend this experience to anyone!
Cost of Nose Job in Turkey
Cost of Nose Job in Turkey operation depending on various factors. Such as the rhinoplasty operation technique (open or closed rhinoplasty), the experience of the doctor who will perform the Nose Job in Turkey operation, and the hospital equipment. In the table below, you can see the comparison of the price of Nose Job in Turkey operation between Turkey and other countries (USA, Canada, UK, Italy, Spain, Poland, Mexico).
| Country | Cost of Nose Job in Turkey |
| --- | --- |
| Turkey | $2190 - $6500 |
| United States of America | $4600 - $15000 |
| United Kingdom | $4900 - $12000 |
| Czech Republic | $2800 - $8000 |
| Poland | $3300 - $7500 |
| Mexico | $3750 - $6600 |
| Italy | $5200 - $9600 |
As can be seen price comparison table Nose Job in Turkey operation cost in Turkey starting from $2190 and it's 60% more economical comparing with the prices in USA, United Kingdom and Europe. The cost of plastic surgery in Turkey is lower than in the UK, USA and Europe, but the low operating costs does not mean that the quality of medical service is low quality. For this reason Nose Job in Turkey one of most popular surgery in Turkey and nearly 40.000 Nose Job in Turkey surgeries are performed in a year.
The main reasons why patients choose Turkey to have Nose Job in Turkey surgery:
All Inclusive Package Price: The most important criteria that people who want to have a Nose Job in Turkey operation look for and want in terms of price is clarity. Turkey has a price advantage compared to Europe, America or UK with its quality treatment, accommodation, transfer services and all-inclusive price. As TravelMEDI, we would like to remind you that within the Nose Job in Turkey treatment, treatment costs (such as surgeon fee, medication fee, equipment fees, hospital fee, test fee), accommodation fee, transfer fees between the hospital and the hotel or the airport and the hotel are included in the operation price.
High Level Healthcare System: Turkey was one of the rare countries that did not experience a crisis in the health system even during the pandemic period, because it has large-scale and systematic health institutions (hospitals, number of experienced doctors, private clinics, well-equipped nurses and assistants). As TravelMEDI, we offer our patients the maximum health service at the most affordable prices in cooperation with experienced specialist doctors and highly equipped hospitals.
Don't waste your time, discover a new you!
Request Now!