Dental Crown General Overview
---
Duration of Intervention
0-1 Hour
Return to Social Life
1 Day
Average Pain After 3 Days
0-1 *
*Pain rating scale: from 0 = absence to 5 maximum pain
Dental Crown
Dental crown is a tooth shaped coating placed on a reduced tooth, made from materials such as porcelain or zirconium. They can be used to change the appearance of the teeth and to strengthen them.
When is it necessary to have dental crowns?
Preserve weak teeth due to cavity
Restore weak or broken teeth
Support teeth that have filling inside
Keep dental bridge inside the mouth
Fix color and shape problems
Cover and protect dental implant
What are the types of dental crowns?
They can be classified according to their materials. Nowadays the most popular versions of it are porcelain fused to metal crowns and full ceramic crowns.
Porcelain Crowns: It is a dental crown filled with metal placed onto a reduced tooth. It has a strong structure thanks to the support of metal placed inside, but as it is likely to give a different color to the gums, it is not preferred as widely.
Zirconia Crowns: It is widely preferred nowadays. It has a strong structure that can not be damaged easily. It has a high compatibility with gums and does not stain, or give any grey-ish shade.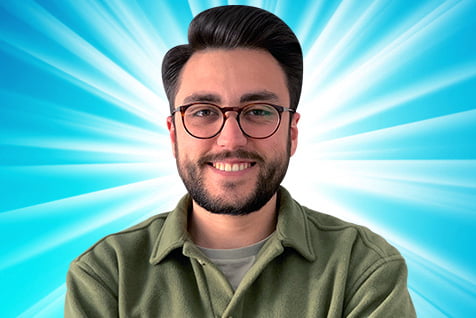 Patient Coordinator
Berat
Ask Now!
One of our patient coordinators will sincerely answer any questions you want to ask about Dental Crown. Dental Crown details, cost, reviews from other patients who performed Dental Crown surgery in Turkey before and results. Do not hesitate to ask all you want to know about Dental Crown surgery.
Dental Crown Cost
Cost of Dental Crown operation depending on various factors. Such as the type of dental crown (zirconium or porcelain), quantity of crowns, experience of the doctor who will perform the Dental Crown operation, and the hospital equipment. In the table below, you can see the comparison of the price of Dental Crown operation between Turkey and other countries (USA, Canada, UK, Italy, Spain, Poland, Mexico).
| Country | Cost of Dental Crown starting from |
| --- | --- |
| Turkey | $400 per crown |
| United States of America | $1200 per crown |
| United Kingdom | $1500 per crown |
| Czech Republic | $900 per crown |
| Poland | $800 per crown |
| Mexico | $800 per crown |
| Italy | $1200 per crown |
As can be seen price comparison table Dental Crown operation cost in Turkey starting from $400 per implant and it's 60% more economical comparing with the prices in USA, United Kingdom and Europe. The cost of plastic surgery in Turkey is lower than in the UK, USA and Europe, but the low operating costs does not mean that the quality of medical service is low quality. For this reason Dental Crown one of most popular surgery in Turkey and nearly 40.000 Dental Crown surgeries are performed in a year.
The main reasons why patients choose Turkey to have Dental Crown surgery:
All Inclusive Package Price: The most important criteria that people who want to have a Dental Crown operation look for and want in terms of price is clarity. Turkey has a price advantage compared to Europe, America or UK with its quality treatment, accommodation, transfer services and all-inclusive price. As TravelMEDI, we would like to remind you that within the Dental Crown treatment, treatment costs (such as surgeon fee, medication fee, equipment fees, hospital fee, test fee), accommodation fee, transfer fees between the hospital and the hotel or the airport and the hotel are included in the operation price.
High Level Healthcare System: Turkey was one of the rare countries that did not experience a crisis in the health system even during the pandemic period, because it has large-scale and systematic health institutions (hospitals, number of experienced doctors, private clinics, well-equipped nurses and assistants). As TravelMEDI, we offer our patients the maximum health service at the most affordable prices in cooperation with experienced specialist doctors and highly equipped hospitals.
Dental Crown Before-After Results
Some of those who has preferred TravelMEDI to have a new beginning to their life by having a Dental Crown procedure in Istanbul, Turkey.
Testimony from Verified Patients
Dental Crown Reviews
Reviews of our patients who prefer TravelMEDI for Dental Crown operation around the world and their Dental Crown experience.
G. Duskin
All of their implants are of the highest quality, and they offer a wide range of customization options. Additionally, their implant quality is best in the business, which was evident by the amazing results I experienced.
Devereaux C.
I was extremely impressed with the ease of which I was able to get an appointment and the professionalism of the staff. The implant process was quick and painless, and I woke up feeling like a new person.
Leo Corrales
I recently appointed from TravelMEDI for dental crown. They were very professional and took care of everything quickly and efficiently, process was simple and painless, and the end result was a beautiful and shiny dental crown.
Niccolo Rastelli
I highly recommend TravelMEDI's medical service. It is excellent value for money and provides great quality medical service. I am looking forward to my next appointment in Istanbul!
Mrs. Blanch
Before coming to Turkey I had some concerns but as a result of our conversations with Mr. Berat I came and had laminate veneer and various procedures, the whole process was much better than I expected, I recommend!
Most Popular and Frequently Asked
Dental Crown Questions
Thanks to its smooth surface, it does not allow any dental plaque. Therefore it is not affected by smoking or coffee, tea etc. It keeps its original color.
Our teeth are alive and within time they may have deformities in shape, whereas zirconia does not get affected and it can be used for a lifetime.
Zirconia crowns are removed by cutting into, therefore it does not create any discomfort, nor damage the dental tissues.
They can be done anytime. However, during the developmental stage as the chin bones still develop, they need to be changed therefore it is not recommended before developmental period is over.
It is a fact that zirconia crowns are stronger than porcelain ones and they hold their shapes better.
It can be broken by a strong force or hit but this chance is the same with a break of natural tooth. Most of the time it is possible to repair it in clinical environment. If the tooth inside the crown decays, then it may fall off.
If the patient has missing teeth in the back of the mouth, it is not recommended to have zirconia crowns for the remaining teeth.