Eyelid Surgery General Overview
---
Duration of Intervention
1-2 Hours
Definite Result
6-18 Months
Return to Social Life
2 Days
Sports Activity Recovery
3-4 Weeks
Average Pain After 3 Days
0-1 *
*Pain rating scale: from 0 = absence to 5 maximum pain
Eyelid Surgery
Our eyelids are one of the areas that make us look good or bad, young or old. Droopy upper eyelids or baggy lower eyelids can occur at a young age for genetic reasons, and sometimes it occurs for reasons related to old age. These negative changes may make the person look more tired.
Blepharoplasty or eyelid surgery, is a group of interventions applied to the lower or upper eyelids to remove the sagging skin and excess muscle tissue in order to stretch the tissues around the eyes.
What are the signs of needing a eyelid surgery?
Our skin is normally has an elastic form. But as we age, its elasticity gradually decreases. As a result of the loss of elasticity on facial skin, excess skin is collected on the eyelids. Therefore, the first signs of aging appear on the eyelids. Such changes that occur in the eyelids cause a tired and older appearance.
Bags under eyes and change of color
Droopy upper eyelid
Wrinkles and sagging in the upper eyelid
Wrinkles around eyes
Tired look
Skin sagging that occurs in the eyelids causes droopy upper eyelids. This problem can sometimes be severe enough to limit the patient's vision and there will be an aesthetically worse appearance. In this case, this condition must be treated functionally.
For those who want to have blepharoplasty surgery for aesthetic or functional purposes, the upper eyelid or lower eyelid can be operated as one, or both can be fixed together. Blepharoplasty is often performed along with eyebrow lifting and endoscopic mid-face surgeries.
What should I know before blepharoplasty procedure?
Due to the risk of increasing the possibility of bleeding during surgery, consuming of blood thinners such as aspirin or antibiotics should be stopped at least 15 days before the procedure. You should stop smoking or consuming other tobacco products 2-3 weeks before, as it delays wound healing. Herbal supplements should not be taken in this process as they can cause unexpected effects.
How is upper blepharoplasty performed?
Upper blepharoplasty surgery is the process of removing excess skin and muscle tissue by small incisions. In order to make the scar hard to notice, an incision is made in the fold of the eyelid. It gives better cosmetic results when combined with face lift and eyebrow lifting operations. Upper blepharoplasty can be performed with local anesthesia.
How is lower blepharoplasty performed?
Fat glands which are located on the cheekbones move downward with the effect of gravity along with the aging process. This causes a sagging under the lower eyelid and a deep wrkinkle around the mouth. As a first step, these fats under eyes are lifted to their prior place. After the replacement of these fat lumps, surgeon checks if there is so much excess skin that has to be removed. A thin incision is made right under the eyelash and excess skin is removed in order to make it look stretch and eliminate the loose skin. If there is a concave look (collapsed) under the eye, fat injection treatment can be performed in order to elevate the skin.
Caring for yourself after an eyelid surgery
Eyelids are not closed completely after surgery. So patients can see everywhere. As the eyelids are very loose, bruising and swelling will occur. Applying ice bags on the eyes for the first 24 hours will help with the swelling and bruises. At the end of the first 48 hours, swelling will reach its maximum level and then will decrease rapidly. After two days the bandages are changed and the person gets a much wider vision and returns to her/his daily life without being too active.
After the procedure, swelling and bruises continue for 5-7 days and the patient should rest during this period. At the end of this period, stitches are removed and the patient can return to social life. Make-up can be applied once all the bruises are gone and the stitches are removed. Patient should not smoke and should not take any blood thinners for 1 week after the procedure. These restrictions should be followed for 7 days after surgery, otherwise healing process will be affected.
5 days after the procedure, the patient will be able to drive. It would be beneficial for the patient not to read newspapers or book for the first 2-3 days after the operation. The patient can take a bath after the 5th day after the procedure. The patient should not wear lenses for 7 to 10 days after surgery. After the operation, it is necessary to protect the eyes from sunlight.
There will be no scar on the eyelids after the operation. As this area is very loose and self wrinkled, the incisions can be healed very quick with high success rate. You may not even notice that you had surgery after 1 month. The eyelids regain their lively form after the operation and will continue to maintain this look for many years.
Non-surgical Blepharoplasty (Jett Plasma)
This method allows us to enhance the deep wrinkles on both lower and upper eyelids and rejuvenate the skin without any surgical intervention. Most of the time Jett Plasma provides the desired result in one session.
It is a non-surgical and bleeding-, sutures- and scar-free treatment which is a great advantage.
What is Jett Plasma?
Water and nitrogen which are in gaseous form in the application area, vapor and are converted into plasma with high energy. With this energy, the lesion on the skin is evaporated and the unhealthy and sagging tissues are destroyed, while the new tissue reformation process is also initiated. Plasma energy utilizes the gases found in the air. During the application there is no bleeding nor aching. It provides tightening, lifting and getting rid of excess skin in applied areas.
How many sessions are required?
Most of the time one session is enough. But in some cases 2 or 3 sessions may be preferred according to the patient's condition.
How long does it take?
After applying local anesthesia, it usually takes between 10 – 45 minutes depending on the size of the area.
How long does its effect last?
The answer changes person by person (sleeping, nutrition, smoking, drinking, medication usage, sun exposure, dehydration etc) but usually it lasts around 2-5 years.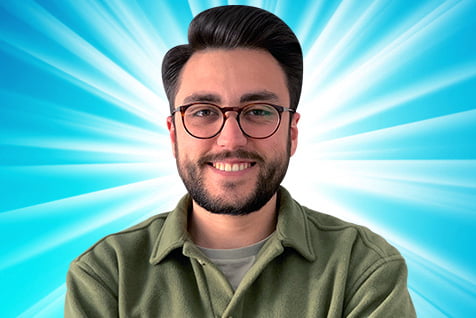 Patient Coordinator
Berat
Ask Now!
One of our patient coordinators will sincerely answer any questions you want to ask about Eyelid Surgery. Eyelid Surgery details, cost, reviews from other patients who performed Eyelid Surgery surgery in Turkey before and results. Do not hesitate to ask all you want to know about Eyelid Surgery surgery.
Eyelid Surgery Cost
Cost of Eyelid Surgery operation depending on various factors. Such as the blepharoplasty operation technique (upper, lower or both blepharoplasty), the experience of the doctor who will perform the Eyelid Surgery operation, and the hospital equipment. In the table below, you can see the comparison of the price of Eyelid Surgery operation between Turkey and other countries (USA, Canada, UK, Italy, Spain, Poland, Mexico).
| Country | Cost of Eyelid Surgery |
| --- | --- |
| Turkey | $1800 - $6500 |
| United States of America | $4600 - $15000 |
| United Kingdom | $4900 - $12000 |
| Czech Republic | $2800 - $8000 |
| Poland | $3300 - $7500 |
| Mexico | $3750 - $6600 |
| Italy | $5200 - $9600 |
As can be seen price comparison table Eyelid Surgery operation cost in Turkey starting from $2190 and it's 60% more economical comparing with the prices in USA, United Kingdom and Europe. The cost of plastic surgery in Turkey is lower than in the UK, USA and Europe, but the low operating costs does not mean that the quality of medical service is low quality. For this reason Eyelid Surgery one of most popular surgery in Turkey and nearly 40.000 Eyelid Surgery surgeries are performed in a year.
The main reasons why patients choose Turkey to have Eyelid Surgery surgery:
All Inclusive Package Price: The most important criteria that people who want to have a Eyelid Surgery operation look for and want in terms of price is clarity. Turkey has a price advantage compared to Europe, America or UK with its quality treatment, accommodation, transfer services and all-inclusive price. As TravelMEDI, we would like to remind you that within the Eyelid Surgery treatment, treatment costs (such as surgeon fee, medication fee, equipment fees, hospital fee, test fee), accommodation fee, transfer fees between the hospital and the hotel or the airport and the hotel are included in the operation price.
High Level Healthcare System: Turkey was one of the rare countries that did not experience a crisis in the health system even during the pandemic period, because it has large-scale and systematic health institutions (hospitals, number of experienced doctors, private clinics, well-equipped nurses and assistants). As TravelMEDI, we offer our patients the maximum health service at the most affordable prices in cooperation with experienced specialist doctors and highly equipped hospitals.
Eyelid Surgery Before-After Results
Some of those who has preferred TravelMEDI to have a new beginning to their life by having a Eyelid Surgery procedure in Istanbul, Turkey.
Testimony from Verified Patients
Eyelid Surgery Reviews
Reviews of our patients who prefer TravelMEDI for Eyelid Surgery operation around the world and their Eyelid Surgery experience.
"My experience with TravelMEDI was amazing!!! Berat, the assistant, was so helpful and answered all my questions. And everyone was so nice and helpful. I really love them, I would do it 100 times over."
"All the nurses and staff made me feel comfortable. Everyone was extremely helpful. They knew exactly what they were doing and did it in a timely manner. and they make the process seamless. I can't describe it better than that. They were all awesome."
"From start to finish excellent, Berat was first class and always on hand if I needed and doctor did an incredible job. She is without doubt highly skilled but also had a great energy about her, I couldn't recommend them enough."
Most Popular and Frequently Asked
Eyelid Surgery Questions
Eyelid surgery is mostly preferred by individuals above the age of 35 as the signs of aging on the eyelids often begin to appear after these ages. But it is possible for anyone older than 18 years old who needs it to feel better.
This procedure can not stop aging, but it brings the youthful look back and the effect lasts around 7-8 years, depending on the person.
On the wrinkle of upper eyelid and just under the lower eyelid small incisions can be noticed during the first week. As the skin around the eye is so thin and loose, it is very hard to notice any scar once the patient achieves the final result. In some cases if there is a need of lifting fat glands, these scars may be visible for a few weeks.
Blepharoplasty can be divided into two categories as upper and lower blepharoplasty. Upper blepharoplasty can be performed easily with local anesthesia whereas lower blepharoplasty should be performed under sedation or general anesthesia.
In some cases it can be necessary to perform a second eyelid surgery in order to change unwanted results such as overly removed skin, badly placed fat lumps, muscle positioning that causes discomfort or sunken eyes.