Mommy Makeover General Overview
---
Duration of Intervention
2-5 Hours
Hospitalization
1-2 Nights
Definite Result
6-12 Months
Return to Social Life
5 Days
Sports Activity Recovery
4-6 Weeks
Average Pain After 3 Days
1-2 *
*Pain rating scale: from 0 = absence to 5 maximum pain
Mommy Makeover
The physical changes experienced during pregnancy reveal themselves mostly in the abdomen, waist, hips, legs and breasts. Gained in a short time and then rapidly lost weight causes unwanted changes in some parts of the body. During pregnancy, sagging may be seen in the breasts with the growth of breasts and subsequent weight loss. In the same way during the pregnancy abdomen skin and muscles stretch and once the pregnancy is over the skin and the muscles become loose. In order to recuperate these unwanted results, the combination of procedures are called Mommy Makeover.
What surgeries does Mommy Makeover include?
Not all pregnant women experience the same effects. Some women do not require some of the treatments. Mommy makeover includes all the surgeries that might be needed:
Breast Augmentation
Breast Lift
Breast Reduction
Abdominoplasty
Liposuction
Vaginal Plastic Surgery
Breasts and abdomen are the parts that change the most during pregnancy. For this reason mommy makeover is mainly focused on those parts.
During the pregnancy, breasts get bigger nearly half their size, however afterwards they shrink and a sagging occurs in the skin.
During pregnancy, the abdominal muscles, skins and tissues will stretch in order to safely protect the baby. Unfortunately, these tissues and muscles may not be able to return to their previous shape. In abdominoplasty, abdominal lifting can be done by using the caesarean scar. The non-desired appearance of caesarean scar can be improved. With breast implants, breasts can get their previous shape and with breast lifting it is possible to eliminate sagging.
How is Mommy Makeover performed?
Mommy makeover is a ombination of different surgeries. Breast, abdominal and vaginal surgeries are performed. You can get more information about all these surgeries on our Plastic Surgery page. If a patient needs all those surgeries, it has to be planned in terms of schedule because it is not possible to perform all the surgeries at once. There has to be 3-6 months of intervals in between so that the body can heal well.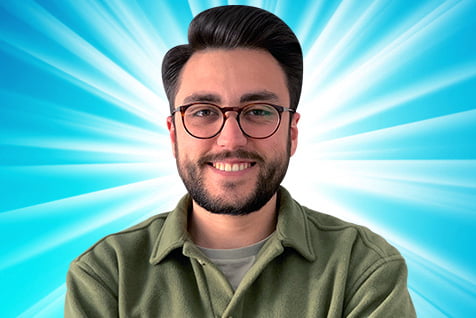 Patient Coordinator
Berat
Ask Now!
One of our patient coordinators will sincerely answer any questions you want to ask about Mommy Makeover. Mommy Makeover details, cost, reviews from other patients who performed Mommy Makeover surgery in Turkey before and results. Do not hesitate to ask all you want to know about Mommy Makeover surgery.
Mommy Makeover Cost
Cost of Mommy Makeover operation depending on various factors. Such as number and type of surgeries (price depends for mini abdominoplasty or full abdominoplasty or breast lift without reduction or included all in surgeries), the experience of the doctor who will perform the Mommy Makeover operation, and the hospital equipment. In the table below, you can see the comparison of the price of Mommy Makeover operation between Turkey and other countries (USA, Canada, UK, Italy, Spain, Poland, Mexico).
| Country | Cost of Mommy Makeover |
| --- | --- |
| Turkey | $2500 - $8000 |
| United States of America | $8500 - $20000 |
| United Kingdom | $9500 - $19000 |
| Czech Republic | $5000 - $12000 |
| Poland | $4500 - $10000 |
| Mexico | $4500 - $12000 |
| Italy | $6500 - $18000 |
As can be seen price comparison table Mommy Makeover operation cost in Turkey starting from $2500 and it's 60% more economical comparing with the prices in USA, United Kingdom and Europe. The cost of plastic surgery in Turkey is lower than in the UK, USA and Europe, but the low operating costs does not mean that the quality of medical service is low quality. For this reason Mommy Makeover one of most popular surgery in Turkey and nearly 40.000 Mommy Makeover surgeries are performed in a year.
The main reasons why patients choose Turkey to have Mommy Makeover surgery:
All Inclusive Package Price: The most important criteria that people who want to have a Mommy Makeover operation look for and want in terms of price is clarity. Turkey has a price advantage compared to Europe, America or UK with its quality treatment, accommodation, transfer services and all-inclusive price. As TravelMEDI, we would like to remind you that within the Mommy Makeover treatment, treatment costs (such as surgeon fee, medication fee, equipment fees, hospital fee, test fee), accommodation fee, transfer fees between the hospital and the hotel or the airport and the hotel are included in the operation price.
High Level Healthcare System: Turkey was one of the rare countries that did not experience a crisis in the health system even during the pandemic period, because it has large-scale and systematic health institutions (hospitals, number of experienced doctors, private clinics, well-equipped nurses and assistants). As TravelMEDI, we offer our patients the maximum health service at the most affordable prices in cooperation with experienced specialist doctors and highly equipped hospitals.
Testimony from Verified Patients
Mommy Makeover Reviews
Reviews of our patients who prefer TravelMEDI for Mommy Makeover operation around the world and their Mommy Makeover experience.
"My experience with TravelMEDI was amazing!!! Berat, the assistant, was so helpful and answered all my questions. And everyone was so nice and helpful. I really love them, I would do it 100 times over."
"All the nurses and staff made me feel comfortable. Everyone was extremely helpful. They knew exactly what they were doing and did it in a timely manner. and they make the process seamless. I can't describe it better than that. They were all awesome."
"From start to finish excellent, Berat was first class and always on hand if I needed and doctor did an incredible job. She is without doubt highly skilled but also had a great energy about her, I couldn't recommend them enough."
Most Popular and Frequently Asked
Mommy Makeover Questions
All the women between the age of 35-55 in good health conditions can have it.
The answer would be 1 year after giving birth to your child as the effects of your pregnancy will decrease and your body will get normal.
Mommy makeover does not cause any complications regarding getting pregnant again.
It would depend on your condition. As there is a combination of a few surgeries, there would be a need of having separate sessions.