Gastric Bypass General Overview
---
Duration of Intervention
2-5 Hours
Definite Result
6-12 Months
Return to Social Life
6 Days
Sports Activity Recovery
8 Weeks
Average Pain After 3 Days
1-2 *
*Pain rating scale: from 0 = absence to 5 maximum pain
Gastric Bypass
Gastric Bypass is the first one to be performed amongst the gastric surgeries and is the most researched technique.
It is a surgical method that reduces both volume of stomach and food absorption. However, nowadays it is substituted by surgeries such as Sleeve gastrectomy, Mini Gastric Bypass and Transit Bipartition.
This method which used to constitute 63% of all obesity surgeries in 2003, decreased to 46% in 2013. As of 2016, it decreased to 25%.
Although it was the most common Gastric Reduction Surgery until 2012, it has been replaced by Gastric Sleeve Surgery recently.
Who can undergo Gastric Bypass Surgery?
It can be performed to patients with body mass index (BMI) over 40. If the patient has an additional disease (insulin resistance, orthopedic disorders) that reduces the quality of life, it can also be applied to patients with a body mass index above 35.
It can also be applied as a revision surgery for those who had previous obesity surgery.
How Gastric Bypass Surgery is performed?
Roux-en-Y gastric bypass (RYGB) is a type of weight-loss surgery. This surgery reduces the size of your upper stomach to a small pouch. It is done by stapling the upper section of the stomach. This reduces the amount of food you can consume. Then this pouch is attached directly to part of the small intestine called the Roux limb. This forms a "Y" shape. The food you eat then bypasses the rest of the stomach and the upper part of your small intestine. This reduces the amount of calories you absorb from the foods you eat.
It is performed as a closed-method, laparoscopically.
What are the differences between Gastric Sleeve and Gastric Bypass? Which one is better?
Gastric bypass surgery is a type of surgery performed especially in patients that suffered from diabetes and reflux for many years. Gastric bypass surgery, which has a past of 20 years in our country, has been replaced by Gastric Sleeve (sleeve gastrectomy) surgery.
One of the reasons of the proliferation of the gastric sleeve surgery is the anatomical structure. In gastric bypass surgery, the stomach is reduced, the intestinal parts are replaced, and the patient's food intake is restricted. In the Gastric Sleeve Surgery, one specific part of stomach is removed which reduces the hunger hormone secretion, intestines are not changed, anatomical structure is left same.
If patients are not followed up well during the post-operation process and do not have supportive therapy, 20% at the time they re-gain weight. It is possible to revise and re-perform Gastric Sleeve Surgery if there is weight re-gain, but Gastric Bypass cannot be repeated as it changes the anatomical structure.
While there are some complications specific to gastric bypass such as ulcer in the junction of the stomach-jejunum, risk of entanglement of the intestines, etc. as for tube stomach surgery, the complication rate is very low. In addition, diarrhea, vitamin & mineral and protein deficiencies are higher in gastric bypass surgery compared gastric sleeve surgery.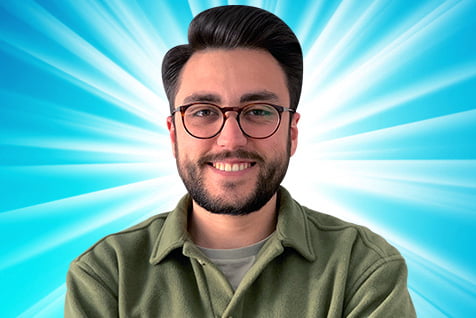 Patient Coordinator
Berat
Ask Now!
One of our patient coordinators will sincerely answer any questions you want to ask about Gastric Bypass. Gastric Bypass details, cost, reviews from other patients who performed Gastric Bypass surgery in Turkey before and results. Do not hesitate to ask all you want to know about Gastric Bypass surgery.
Gastric Bypass Cost
Cost of Gastric Bypass surgery depending on various factors. Such as the gastric bypass operation technique (Roux-en-Y), the experience of the doctor who will perform the Gastric Bypass operation, and the hospital equipment. In the table below, you can see the comparison of the price of Gastric Bypass operation between Turkey and other countries (USA, Canada, UK, Italy, Spain, Poland, Mexico).
| Country | Cost of Gastric Bypass |
| --- | --- |
| Turkey | $3000 - $4200 |
| United States of America | $8500 - $33000 |
| United Kingdom | $9500 - $34000 |
| Czech Republic | $5500 - $7000 |
| Poland | $5000 - $7500 |
| Mexico | $6750 - $18000 |
| Italy | $8500 - $19500 |
As can be seen price comparison table Gastric Bypass operation cost in Turkey starting from $3000 and it's 60% more economical comparing with the prices in USA, United Kingdom and Europe. The cost of bariatric surgeries in Turkey is lower than in the UK, USA and Europe, but the low operating costs does not mean that the quality of medical service is low quality. For this reason Gastric Bypass one of most popular surgery in Turkey and nearly 40.000 Gastric Bypass surgeries are performed in a year.
The main reasons why patients choose Turkey to have Gastric Bypass surgery:
All Inclusive Package Price: The most important criteria that people who want to have a Gastric Bypass operation look for and want in terms of price is clarity. Turkey has a price advantage compared to Europe, America or UK with its quality treatment, accommodation, transfer services and all-inclusive price. As TravelMEDI, we would like to remind you that within the Gastric Bypass treatment, treatment costs (such as surgeon fee, medication fee, equipment fees, hospital fee, test fee), accommodation fee, transfer fees between the hospital and the hotel or the airport and the hotel are included in the operation price.
High Level Healthcare System: Turkey was one of the rare countries that did not experience a crisis in the health system even during the pandemic period, because it has large-scale and systematic health institutions (hospitals, number of experienced doctors, private clinics, well-equipped nurses and assistants). As TravelMEDI, we offer our patients the maximum health service at the most affordable prices in cooperation with experienced specialist doctors and highly equipped hospitals.
Testimony from Verified Patients
Gastric Bypass Reviews
Reviews of our patients who prefer TravelMEDI for Gastric Bypass operation around the world and their Gastric Bypass experience.