Gynecomastia General Overview
---
Duration of Intervention
1-2 Hours
Definite Result
6-12 Months
Return to Social Life
2 Days
Sports Activity Recovery
3-4 Weeks
Average Pain After 3 Days
0-1 *
*Pain rating scale: from 0 = absence to 5 maximum pain
Gynecomastia
Gynecomastia, also spelled Gynaecomastia, is a disorder in which an increase in the size of male breast tissue occurs. The term derives from greek words gynec (feminine, woman) and mastos (breast). It is the 3rd most popular surgeries amongst men after hair transplant and rhinoplasty. According to some researches 1 of 3 men experience gynecomastia problem.
What is the cause of gynecomastia?
During adolescence; It is normal for males to have breast growth due to hormonal reasons as the body is in a hormonal complexity. This period has to be temporary, if not, gynecomastia occurs. If the young male is overweight, it is more likely for him to have gynecomastia.
Even though gynecomastia generally occurs due to mentioned causes, it can occur due to testical tumor and medication usage.
Gynecomastia can occur without any reason, which makes it an "idiopathic disorder". Hormonal treatments, compression shirts, overtraining, weight loss can not be a remedy for it, because even if the patient loses weight, breast tissue does not shrink, only the fat percentage decreases. Main causes for gynecomastia can be listed as follows:
Gaining weight and accummulation of fat in breasts
Hormonal disorders
Medications for heart, cancer and thyroid, anti-deppresants, cortisone
Alcohol and drugs
Some cancer types such as lung or liver cancer
Testical and kidney cancer
Thyroid gland disorders
How is Gynecomastia classified
It is classified according to the condition of gynecomastia.
Phase: Breast is not radically large, there is no sagging.
Phase: Breast is large, but there is no sagging.
Phase: Sagging occurs in the skin and excess skin removal is necessary.
Phase: Breast has the same characteristics of female breast.
How is gynecomastia surgery performed?
If the condition is not severe, it can be performed under general anesthesia with Liposuction. If it is advanced gynecomastia, it should be performed under general anesthesia. The operation may take between 50 to 90 minutes.
1st and 2nd phase gynecomastias can be treated easily with liposuction. If there is a need of excess skin removal, a small incision made to remove it. Usually for the patients that do not lose so much weight and do sports, sagging skin does not occur. After the liposuction, if breast tissue under the skin is still large, it will be removed through a small incision under the nipple.
In 3rd and 4th phases, liposuction and breast tissue removal are performed in one operation. In elderly patients it is difficult for the skin to be tight and stretched. If the patient has advanced gynecomastia, there will be sagging in the skin and excess skin has to be removed. After a surgical removal of breast tissue, a surgical drain is placed so all the excess liquid and blood can be drained.
How to take care after gynecomastia surgery?
Some patients do not need to stay in the hospital after the surgery which is decided according to the condition of the patient. Just after the surgery patient starts to wear a compression corset which has to be worn for 3 weeks. After 3 weeks patient can wear in only in the daytime until he/she completes 6 weeks.
It is very normal to have swelling, sensitivity and slight pain after the surgery for a few days. These discomforts will go within time. Numbing, slight pain, swelling can occur rarely which is considered to be normal. 2 weeks after the surgery patient is allowed to swim. For 6 weeks it is necessary to avoid physical activity or any occasion that may cause a trauma in the breast area.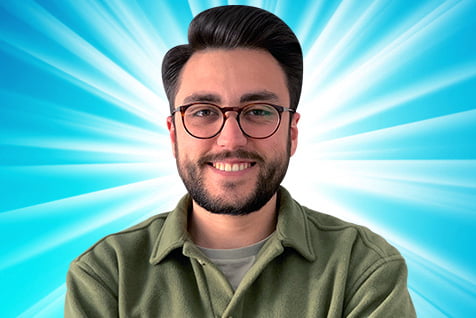 Patient Coordinator
Berat
Ask Now!
One of our patient coordinators will sincerely answer any questions you want to ask about Gynecomastia. Gynecomastia details, cost, reviews from other patients who performed Gynecomastia surgery in Turkey before and results. Do not hesitate to ask all you want to know about Gynecomastia surgery.
Gynecomastia Cost
Cost of Gynecomastia surgery depending on various factors. Such as the state of gynecomastia phase (1st and 2nd phase gynecomastia or 3rd and 4th phase), the experience of the doctor who will perform the Gynecomastia operation, and the hospital equipment. In the table below, you can see the comparison of the price of Gynecomastia operation between Turkey and other countries (USA, Canada, UK, Italy, Spain, Poland, Mexico).
| Country | Cost of Gynecomastia |
| --- | --- |
| Turkey | $1950 - $2900 |
| United States of America | $4250 - $9500 |
| United Kingdom | $5200 - $8500 |
| Czech Republic | $2800 - $4500 |
| Poland | $3100 - $5100 |
| Mexico | $2750 - $4250 |
| Italy | $6000 - $9000 |
As can be seen price comparison table Gynecomastia surgery cost in Turkey starting from $1950 and it's 60% more economical comparing with the prices in USA, United Kingdom and Europe. The cost of plastic surgery in Turkey is lower than in the UK, USA and Europe, but the low operating costs does not mean that the quality of medical service is low quality. For this reason Gynecomastia one of most popular surgery in Turkey and nearly 20.000 Gynecomastia surgeries are performed in a year.
The main reasons why patients choose Turkey to have Gynecomastia surgery:
All Inclusive Package Price: The most important criteria that people who want to have a Gynecomastia operation look for and want in terms of price is clarity. Turkey has a price advantage compared to Europe, America or UK with its quality treatment, accommodation, transfer services and all-inclusive price. As TravelMEDI, we would like to remind you that within the Gynecomastia treatment, treatment costs (such as surgeon fee, medication fee, equipment fees, hospital fee, test fee), accommodation fee, transfer fees between the hospital and the hotel or the airport and the hotel are included in the operation price.
High Level Healthcare System: Turkey was one of the rare countries that did not experience a crisis in the health system even during the pandemic period, because it has large-scale and systematic health institutions (hospitals, number of experienced doctors, private clinics, well-equipped nurses and assistants). As TravelMEDI, we offer our patients the maximum health service at the most affordable prices in cooperation with experienced specialist doctors and highly equipped hospitals.
Gynecomastia Before-After Results
Some of those who has preferred TravelMEDI to have a new beginning to their life by having a Gynecomastia procedure in Istanbul, Turkey.
Testimony from Verified Patients
Gynecomastia Reviews
Reviews of our patients who prefer TravelMEDI for Gynecomastia operation around the world and their Gynecomastia experience.
"My experience with TravelMEDI was amazing!!! Berat, the assistant, was so helpful and answered all my questions. And everyone was so nice and helpful. I really love them, I would do it 100 times over."
"All the nurses and staff made me feel comfortable. Everyone was extremely helpful. They knew exactly what they were doing and did it in a timely manner. and they make the process seamless. I can't describe it better than that. They were all awesome."
"From start to finish excellent, Berat was first class and always on hand if I needed and doctor did an incredible job. She is without doubt highly skilled but also had a great energy about her, I couldn't recommend them enough."
Most Popular and Frequently Asked
Gynecomastia Questions
Breasts are examined manually. Inside the breast a nut sized breast tissue can be noticed. These symptoms should be confirmed by an ultrasonography which will allow the surgeon to make a treatment plan.
Medically, there are 3 types. These are lipomatous, glandular, mixed. In lipomatous gynecomastia, fat tissue enlarges and create a sagging skin whereas in glandular gynecomastia only the breast tissue enlarges. Mixed gynecomastia is where both lipomatous and glandular are seen.
If there is not any medical disorder such as cancer, or hormonal disorders, breasts will not enlarge as a big part of the breast tissue is removed.
If the surgery is performed only with liposuction, there will be no scars. If the surgeon needs to made a small incision under the nipple there will be a milimetric scar very hard to notice.
It can be performed when the adolescence ends at the age of 17 or 18. It is not recommended for the patients that are under the age of 18.