Facelift General Overview
---
Duration of Intervention
2-5 Hours
Definite Result
8-12 Months
Return to Social Life
6 Days
Sports Activity Recovery
4-6 Weeks
Average Pain After 3 Days
1-2 *
*Pain rating scale: from 0 = absence to 5 maximum pain
Facelift
With age, there happen to be certain changes in the face. Besides aging, sunlight and gravity play a big role in the facial area. Due to decreased muscle tightness, muscle and skin sagging may occur especially in the chin and neck region. The skin gets dryer and it loses its shine, it gets loose and starts to have a saggy appearance with more wrinkles. As collagen produce reduces, the skin loses its elasticity. Especially facial parts that have been exposed to sun for a long time tend to age more.
All these effects can make you look older. With a facelift procedure it is possible to re-gain your younger look with a tighter and smoother skin.
Non-surgical Facelift
Thanks to the latest technological developments, many non-surgical facelifting devices have been developed. The most important thing in this subject is your expectation and your actual condition. The method which gives the best result with only one session is HIFU (High-Intensity Focused Ultrasound) treatment. While other methods are supposed to be applied several sessions, with HIFU technique it is possible to see a great advance with only one session.
It is performed easily without any need of anesthesia and it takes nearly 1 hour. After a non-surgical facelift, it is possible to see the difference but in order to obtain the full result the patient should wait 30 to 45 days. Its permanence depends on the person but in general the achieved results stay for 1-2 years.
Non-surgical facelifting procedure is performed by our Dermatologist Dr. Oyku Celen and it is possible to travel back to your country on the same day or 1 day after the procedure.
We can easily state that with non-surgical facelifting procedure, patients can achieve really good results but it should not be mistaken for "surgical facelift". For those who are scared of surgery and anesthesia, the best method is HIFU facelift.
Mini Facelift Surgery
If the skin removal incisions are limited to be done in a specific part of the scalp, it is called Mini Facelifting. The advantage of this procedure is to limit the possibility of scarring and to shorten the healing process. This method is usually recommended for those who are between 40-50 years old and do not have too much excess skin around the mouth and chin. Recently, thanks to the endoscopic midface lift procedures, mini facelift surgery has become less popular.
Midface Lift Surgery
The endoscopic midface lift, or cheek lift is a procedure that can lift sagging cheeks, smooth out nasal furrows, and pull up the corners of your lips. It can be performed either with a small incision in the lower part of the eyes or endoscopically from scalp.
It is compatible with patients at the age of 40-55. It is performed under general anesthesia and takes nearly 2 hours.
Full Facelift
Firstly, an incision is made around the ears and continues into the hairline. A small incision is also made under the chin so that excess fat can be removed and the muscles can be tightened. The deep tissue is tightened from the incisions around the ear, creating a sling effect under the neck. This type of facelift is ideal for someone who has advanced sagging skin around the neck, usually at the age of 55 to 60. It is performed under general anesthesia and approximately takes 2 hours in total.
How is Facelift procedure performed?
An incision begins in the hairline at the temples, continues around the ear and ends in the lower scalp. The soft tissues that covers around the muscles that cause the skin to be saggy are lifted and the excess skin is removed. The deep wrinkles around the mouth area are stretched. It is performed under general anesthesia. It is possible to perform blepharoplasty or necklift procedures in the same session too, which will prolong the duration from 4 to 7 hours in total.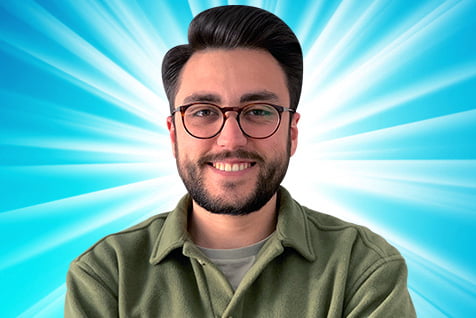 Patient Coordinator
Berat
Ask Now!
One of our patient coordinators will sincerely answer any questions you want to ask about Facelift. Facelift details, cost, reviews from other patients who performed Facelift surgery in Turkey before and results. Do not hesitate to ask all you want to know about Facelift surgery.
Facelift Cost
Cost of Facelift operation depending on various factors. Such as the facelift operation types (mini, midi, full or non-surgical facelift), the experience of the doctor who will perform the Facelift operation, and the hospital equipment. In the table below, you can see the comparison of the price of Facelift operation between Turkey and other countries (USA, Canada, UK, Italy, Spain, Poland, Mexico).
| Country | Cost of Facelift |
| --- | --- |
| Turkey | $2200 - $5400 |
| United States of America | $10000 - $16000 |
| United Kingdom | $15000 - $20000 |
| Czech Republic | $9000 - $12000 |
| Poland | $7000 - $10000 |
| Mexico | $7500 - $9000 |
| Italy | $12000 - $17000 |
As can be seen price comparison table Facelift operation cost in Turkey starting from $2200 and it's 60% more economical comparing with the prices in USA, United Kingdom and Europe. The cost of plastic surgery in Turkey is lower than in the UK, USA and Europe, but the low operating costs does not mean that the quality of medical service is low quality. For this reason Facelift one of most popular surgery in Turkey and nearly 20.000 Facelift surgeries are performed in a year.
The main reasons why patients choose Turkey to have Facelift surgery:
All Inclusive Package Price: The most important criteria that people who want to have a Facelift operation look for and want in terms of price is clarity. Turkey has a price advantage compared to Europe, America or UK with its quality treatment, accommodation, transfer services and all-inclusive price. As TravelMEDI, we would like to remind you that within the Facelift treatment, treatment costs (such as surgeon fee, medication fee, equipment fees, hospital fee, test fee), accommodation fee, transfer fees between the hospital and the hotel or the airport and the hotel are included in the operation price.
High Level Healthcare System: Turkey was one of the rare countries that did not experience a crisis in the health system even during the pandemic period, because it has large-scale and systematic health institutions (hospitals, number of experienced doctors, private clinics, well-equipped nurses and assistants). As TravelMEDI, we offer our patients the maximum health service at the most affordable prices in cooperation with experienced specialist doctors and highly equipped hospitals.
Facelift Before-After Results
Some of those who has preferred TravelMEDI to have a new beginning to their life by having a Facelift procedure in Istanbul, Turkey.
Testimony from Verified Patients
Facelift Reviews
Reviews of our patients who prefer TravelMEDI for Facelift operation around the world and their Facelift experience.
"My experience with TravelMEDI was amazing!!! Berat, the assistant, was so helpful and answered all my questions. And everyone was so nice and helpful. I really love them, I would do it 100 times over."
"All the nurses and staff made me feel comfortable. Everyone was extremely helpful. They knew exactly what they were doing and did it in a timely manner. and they make the process seamless. I can't describe it better than that. They were all awesome."
"From start to finish excellent, Berat was first class and always on hand if I needed and doctor did an incredible job. She is without doubt highly skilled but also had a great energy about her, I couldn't recommend them enough."
Most Popular and Frequently Asked
Facelift Questions
Those who have average age of 40 and above are suitable and even if the patient is under the age of 40, he/she is a suitable if there is sagging, greasing and wrinkles around the neck, face and lips.
Patient can feel slight pain and aching for 1 or 2 days after the procedure just like the other types of surgeries. But prescribed painkillers reduce the pain quite well.
Patients should choose a surgeon that is educated in aging aesthetics that will perform the surgery taking all the criterias into account. Facial expressions can be limited if there is a nerve damage or asymmetry after the surgery.
Botox can be applied around the eyes and on the forehead can liven up the glance. 3 Weeks after the surgery, starting to have 4-6 sessions of facial mesotherapy and chemical peeling can rejuvenate the skin even more.