Breast Reduction General Overview
---
Duration of Intervention
2-3 Hours
Definite Result
8-12 Months
Return to Social Life
4 Days
Sports Activity Recovery
3-4 Weeks
Average Pain After 3 Days
0-1 *
*Pain rating scale: from 0 = absence to 5 maximum pain
Breast Reduction
Breast reduction is widely known for its aesthetical purposes, but it can be performed to eliminate back, neck pain, egzama, extreme sweating, bad odor due to heavy and large breasts. At the end it leads to a postural disorder problems. In order to have a better appearance and dispose of other discomforts.
How is breast reduction performed?
In breast reduction surgery, breast tissue and skin is adjusted according to the patient's body proportion by removing excessive tissue and skin.
It is inevidable to have some scars after a reduction mammaplasty surgery. These scars are circular shaped around the areola and inverted T-shape down from the nipple. In recent surgical methods, there is no incision made horizontally under the breast. Only an incision that goes around the nipple and straight down the nipple is made.
Within time these scars become less visible through skin recuperation.
Breast reduction surgery is performed under general anesthesia and it usually takes 2,5-4 hours in total.
What to expect after a breast reduction surgery?
After breast reduction surgery, the patient is kept under control in the hospital during the first night. Antibiotics and painkillers are prescribed when you are discharged from the hospital the next day. Each day you can adapt to social life more and more with dressings to be made by your doctor after your breast reduction surgery. You can return to your normal life for 3-4 days after the operation.
As recovery process continues, do not force your arm at least for 4 weeks after surgery, do not carry weight, and avoid push and pull movements. You should use the sports bra recommended by your doctor for 1 month continuously. This bra will both reduce pain and help shape the breast. The breast tissue will have edema and swelling after the surgery. Edema decreases in 3-4 weeks. It may take 6-12 months to get the final result. It is normal that there may be a slight pain such as burning and sting from time to time. After surgery, if necessary, stitches are removed in 12-15 days. High physical activity should not be done for 2 months after the surgery. Light activities such as walking and jogging can be done after one month.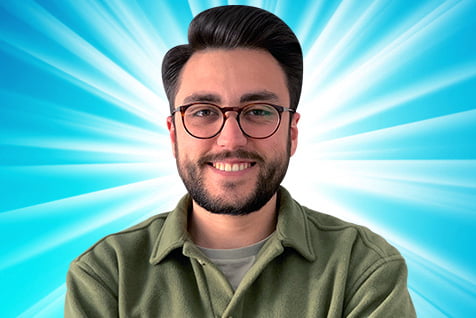 Patient Coordinator
Berat
Ask Now!
One of our patient coordinators will sincerely answer any questions you want to ask about Breast Reduction. Breast Reduction details, cost, reviews from other patients who performed Breast Reduction surgery in Turkey before and results. Do not hesitate to ask all you want to know about Breast Reduction surgery.
Breast Reduction Cost
Cost of Breast Reduction surgery depending on various factors. Such as the experience of the doctor who will perform the Breast Reduction operation, and the hospital equipment. In the table below, you can see the comparison of the price of Breast Reduction operation between Turkey and other countries (USA, Canada, UK, Italy, Spain, Poland, Mexico).
| Country | Cost of Breast Reduction |
| --- | --- |
| Turkey | $2450 - $4000 |
| United States of America | $8200 - $12500 |
| United Kingdom | $7200 - $9500 |
| Czech Republic | $3100 - $6000 |
| Poland | $3200 - $6100 |
| Mexico | $3450 - $6200 |
| Italy | $6000 - $9000 |
As can be seen price comparison table Breast Reduction surgery cost in Turkey starting from $2450 and it's 60% more economical comparing with the prices in USA, United Kingdom and Europe. The cost of plastic surgery in Turkey is lower than in the UK, USA and Europe, but the low operating costs does not mean that the quality of medical service is low quality. For this reason Breast Reduction one of most popular surgery in Turkey and nearly 30.000 Breast Reduction surgeries are performed in a year.
The main reasons why patients choose Turkey to have Breast Reduction surgery:
All Inclusive Package Price: The most important criteria that people who want to have a Breast Reduction operation look for and want in terms of price is clarity. Turkey has a price advantage compared to Europe, America or UK with its quality treatment, accommodation, transfer services and all-inclusive price. As TravelMEDI, we would like to remind you that within the Breast Reduction treatment, treatment costs (such as surgeon fee, medication fee, equipment fees, hospital fee, test fee), accommodation fee, transfer fees between the hospital and the hotel or the airport and the hotel are included in the operation price.
High Level Healthcare System: Turkey was one of the rare countries that did not experience a crisis in the health system even during the pandemic period, because it has large-scale and systematic health institutions (hospitals, number of experienced doctors, private clinics, well-equipped nurses and assistants). As TravelMEDI, we offer our patients the maximum health service at the most affordable prices in cooperation with experienced specialist doctors and highly equipped hospitals.
Breast Reduction Before-After Results
Some of those who has preferred TravelMEDI to have a new beginning to their life by having a Breast Reduction procedure in Istanbul, Turkey.
Testimony from Verified Patients
Breast Reduction Reviews
Reviews of our patients who prefer TravelMEDI for Breast Reduction operation around the world and their Breast Reduction experience.
"My experience with TravelMEDI was amazing!!! Berat, the assistant, was so helpful and answered all my questions. And everyone was so nice and helpful. I really love them, I would do it 100 times over."
"All the nurses and staff made me feel comfortable. Everyone was extremely helpful. They knew exactly what they were doing and did it in a timely manner. and they make the process seamless. I can't describe it better than that. They were all awesome."
"From start to finish excellent, Berat was first class and always on hand if I needed and doctor did an incredible job. She is without doubt highly skilled but also had a great energy about her, I couldn't recommend them enough."
Most Popular and Frequently Asked
Breast Reduction Questions
Some women who have breast reduction surgery can breastfeed their children without any problem. However, it can often be difficult to predict this beforehand. Still, in general, a blockage will occur in the milk ducts. Therefore, even if you have milk, you may not be able to breastfeed in full efficiency.
Early stage complications (bleeding, infection, hematoma, pain, fat necrosis, etc.) after breast reduction surgery are rare complications in the hands of an experienced plastic surgeon in good hospital conditions. These are generally side effects that may occur in all surgeries. The most important complication specific to this surgery is the color problem that may occur in the areola. In this case, there is blackening in the areola area, which is very rare but possible. Long term risks can be asymmetry, scars, breastfeeding problems. These chances can be reduced with a good post operation follow-up accompanied by surgeon
After breast reduction, there will be a scar on the breast. However, this scar can be minimum according to the skin type. In very rare cases, if the problem is only large and sagging breasts, liposuction can reduce the breasts a little. But this shrinkage is very limited and causes the breasts to sag a little.
There may be many reasons for this. Due to aging and hormonal changes, breast tissue decreases and shrinks. This causes the breast to be more and more empty inside and sag. Mothers that breasfeed are more likely to have sagging breasts. As the breasts are fuller before breastfeeding period, they become stretched and loose once the milk ducts are empty. When this is repeated many times, the breasts sag naturally.
Pain level after breast reduction surgery is not different from other surgeries. It can be easily controlled with painkillers and cold compression. Occasional burning and stinging may occur during the 6-12 months postoperatively. However, a very severe pain is not very common.
Patient's shoulder and chest width and general body dimensions are the criterias used to obtain aesthetically proportional breast. For the patients that would need to maintain breastfeeding function, the breast can be reduced to some extent. In the preoperative consultation, your doctor will give you information about how small your breasts can be.